Working with Aboriginal peoples
While this website has not been designed specifically for use by Aboriginal peoples or those from culturally and linguistically diverse backgrounds, it contains specific information about volatile substance use (VSU) issues as they relate to Aboriginal peoples.
It also contains resources which are sensitive to cultural differences and more appropriate for working with Aboriginal peoples. Please visit the Resource library page to access these.
Aboriginal Australians are proportionally more likely than non-Aboriginal people to have used volatile substances. While there are more non-Aboriginal than Aboriginal users, VSU is a significant issue which can have a disproportionate and devastating impact on small, particularly isolated, remote communities (National Inhalant Abuse Taskforce, 2006).
It is difficult to determine the prevalence of VSU, particularly amongst Aboriginal peoples, largely due to the way in which surveys are designed and delivered. However, in certain areas of Western Australia, VSU is known to be a concern for some Aboriginal communities.
Any strategies or interventions that are aimed at decreasing VSU-related harm for Aboriginal peoples must be culturally secure. Cultural security involves respecting the cultural rights, values, beliefs and expectations of Aboriginal peoples and should be central to the development of programs, services, policies and strategies that impact Aboriginal peoples. 
There are a range of Strong Spirit Strong Mind culturally secure resources that can be used to support workers who are working with Aboriginal clients. To find out more about Strong Spirit Strong Mind resources, please visit Culturally secure resources for Aboriginal people page of the Mental Health Commission website.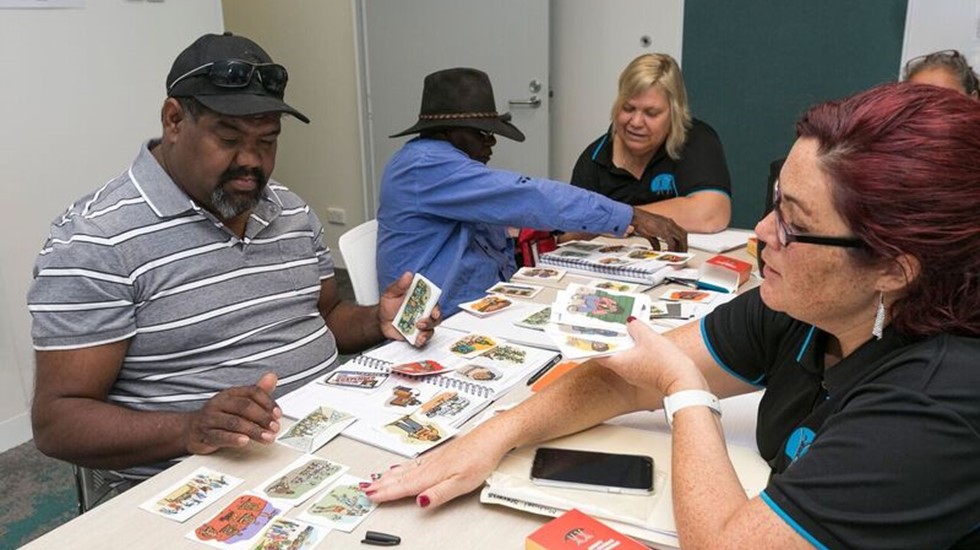 List of related resources laid out in a table.
KEY RESOURCES
YEAR
ID #

document

Milford, R., MacLean, S., Catto, M., Thomson, N. and Debuyst, O. Australian Indigenous Health Review. Summarises key information from a number of reports and other documents on the nature of VSU and the impact on Aboriginal people.

2016

AIHR-1

link

National Health and Medical Research Council. Guidelines for health professionals to identify, assess and treat people who use volatile substances in metropolitan, rural and remote communities across Australia. Part of a series of resources (NHMRC-1a, NHMRC-1b, NHMRC-1). See Chapter 2 - Ethical and Cultural Considerations (pp 35-38).

2011

NHMRC-1ii

link

Department of Health. Part of a set of flip charts developed by Menzies School of Health Research to assist health and community workers to deliver information about VSU to Aboriginal people. See also "When boys and men sniff" and "When girls and women sniff".

2005

DH-1A

document

Australia Drug Foundation. Provides useful advice for non-Aboriginal people working with Aboriginal clients and communities to ensure culturally appropriate and sensitive service provision.

2004

ADF-4

document

Department of Human Services, Victoria. A series of three books and a poster. Suitable for work with Aboriginal people. Part of a series of resources (see also DHSV-1A; DHSV-1B; DHSV-1D).

2003

DHSV-1C

document

Department of Human Services, Victoria. A series of three books and a poster. Suitable for work with Aboriginal people. Part of a series of resources (see also DHSV-1B; DHSV-1C; DHSV-1D).

2003

DHSV-1A